WORKSHOPS
After morning tea on Tuesday, we will be holding two Workshop Sessions. 
You can choose one from Workshop A and one from Workshop B to attend.
Workshops A
Workshop 1: RISE – Aurora Education Foundation
Jesse King
RISE is Aurora Education Foundation's major new initiative to redefine Indigenous success in education. Over the next five years, the Indigenous-led RISE team will work closely with approximately 1,000 Aboriginal and Torres Strait Islander high school students to understand the best ways to encourage each student's own version of success through academic, cultural and wellbeing support. The extensive data that results from RISE will establish a clear link between specific types of support and Indigenous student outcomes. This will be fundamental to improving educational outcomes of Aboriginal and Torres Strait Islander students, building a cohort of Indigenous leaders, and creating a platform for Indigenous-led advocacy and reform.
In this workshop, participants will be given an overview of the project design and an opportunity to contribute to the project's policy advocacy agenda.
Workshop 2: He Haerenga Hou – A New Journey (To Cultural Consciousness)
Tom Paekau – Te Akatea Executive
Principal, Merivale School
Tauranga, AOTEAROA
Ko Tainui te Waka
Ko Kakepuku te Maunga
Ko Waipa te Awa
Ko Ngati Maniapoto/Tainui te Iwi
Ko Kaputuhi te Marae
No Otorohanga ahau
A story of one school's ongoing journey from being culturally responsive to culturally conscious and beyond. Informative, interactive and inspirational.
Workshop 3:  Connecting Communities K-12
Fiona Kelly and Daniel Fusi
Fiona Kelly is a Paakantji/Ngyiampaa woman from Menindee. She has been teaching since 1988 in schools throughout western NSW and has taught classes from preschool to year six. Fiona has also work in a variety of positions including Aboriginal Education Resource Teacher, Instructional Leader and also Paakantji Language and Culture Nest teacher. She is passionate about improving outcomes for Aboriginal students and developing real partnerships with the community. Fiona has recently been appointed as the Executive Principal of Menindee Central School.
Daniel Fusi has been employed at Menindee Central School since 2007. His first role was as the Aboriginal Male Educator and in 2013 he gained the position of Senior Leader Community Engagement when Menindee Central became a Connected Community school. Daniel has been pivotal in the success of student and community engagement programs at MCS.
Workshop 4:  Always is, Always Will Be
Tracey Betts & Danielle Tran
At Bossley Park Public School, Aboriginal education always is and always will be everyone's business. In our workshop, we will demonstrate how Aboriginal education is embedded into the teaching, learning, sharing and connecting we do at our school and in our community. Areas we will discuss include:
Creating a shared sense of pride and respect for Aboriginal histories and cultures through authentically embedding Aboriginal histories, cultures and knowledges in the curriculum and everyday school life
Building the historical and cultural understanding of all staff
Fostering leadership opportunities and encouraging a strong sense of identity for Aboriginal students
Connecting with Aboriginal students, families and community members in our area
Workshop 5: Creating Collaborative Solutions
Donna Bridge
Yesterday's institutions weren't designed for today's realities.  The complex challenges of our work in remote and regional settings often encompasses work that is outside of our school boundary, and often beyond the expectations of our profession, so what's the solution.
Through my participation in the Creating Collaborative Solutions Executive Education program at Harvard Kennedy School in Cambridge, I was able to look at ways to transform my system capabilities in order to address the emerging social challenges in a different way.  It is not just about "fixing government", although government needs to take the lead in allowing joint problem solving initiatives.
Skills needed to create  new arrangements are not those used to run top down organisations, rather they are ones of social entrepreneurs used to marshal diverse resources beyond your direct control.  This workshop will give a summary of how a complexity (such as school attendance) could be addressed efficiently, effectively, justly and fairly to increase public value using a strategic triangle.
Workshops B
Workshop 6: Surviving designer of the Tino Rangatiratanga Māori Kaara
Linda Munn – Artist, Activist, Community Leader
Ko Kōpūkairoa te Maunga
Ko Waitao te Awa
Ko Mataatua te Waka
Ko Rongomainohorangi te Tupuna
Ko Tamapahore te Tangata
Ko Ngā Pōtiki te Iwi
(My whakapapa also extends to Ngāti Manu me Ngāpuhi and Te Atiawa me Kai Tuhu.)
'Transformative change begins with making, courageous decisions'…
When you are born Indigenous, you are born into the service of your people, it is a collective responsibility to reclaim culture, restore the language and resist the ongoing assimilation of colon-isation. We are all actively fighting for the right to exert our right to the land as we come from the land, our narratives exist in the very soil that colonisers have trampled on.
Te hei mauri ora
Workshop 7: Southern Cross Distance Ed K-12
Daniel Henman and Robert Roberts
Daniel Henman – Heritage from the Yuwaaliyaay people of  the Gamilaroi nation from the Walgett/Lightening Rigde region.  Grew up in Young with family and became a teacher after other various other job descriptions.  Has a family of 5 boys and wife from the Wahlwien nation which neighbors his grandfathers home nation.  Danny taught at 9 schools before became a Principal at the age of 38, moving through 3 schools as a Principal and starting at the Southern Cross school of Distance Education.
Robert Roberts – Heritage from Tharawal people of Illawara , North Wales and Scotland. Is married with one child and a house full of kids that need support. My wife is a teacher at the newly opened Living School in Lismore. The journey as an educator started with an Infants & Primary degree, after working in a variety of educational settings and roles it has now evolved to become a High School Teacher and now Head Teacher of Aboriginal and Alternate Learning at Southern Cross School of Distance Education. Danny Henman is our Principal.
The Southern Cross School of Distance Education is a large school with over 200 staff, catering to the needs of students in the most dire of situations in the North East of NSW.  The majority of the students come from disadvantaged background with a traumatic life setting, often turning to the SCSoDE as a last resort to gain an education.  At SCSoDE we consider the whole student.
Our discussion will be looking at Aboriginal Education in a Distance Education setting.  We will consider our Team, our Students, their needs, the community input, reciprocal support and the services we provide to not only give the children the confidence and skills they need to achieve, but also the tool kit and contacts they need to thrive. Opportunity, wellbeing and engagement are our values all offered up in a flexible learning environment.
Workshop 8: World Vision at Uluru
Sophia Romano
Young Mob is a positive youth development program facilitated by First Nations people for First Nations young people, the program helps to develop a positive sense of identity and culture, as well as confidence and resilience, based on the strengths of our cultures. Throughout 2017 to 2019 an independent consultant evaluated the program. This presentation will present the program and its findings, through the voices of the young people impacted.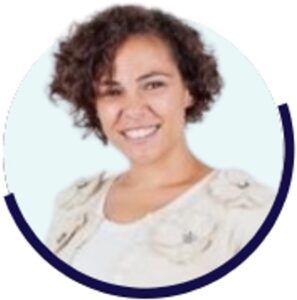 Sophia is a proud Torres Strait Islander, who has continued to devote her skills and energy to building up the next generation of young Aboriginal and Torres Strait Islander people, instilling in them a connection to, and love of, culture.
To that end, Sophia has worked with the Jumbunna Indigenous House of Learning at UTS, and now leads the Young Mob program for NSW which works with school-age Indigenous youth to build confidence, self-identity and improve outcomes for schooling and employment.
Workshop 9: A New Dawn for Transformative Māori Leadership
Johnson Davis, Claire O'Fee, Maria Sheridan – Te Akatea Facilitation Team
Te Akatea, the New Zealand Māori Principals Association established two Māori Leadership programmes in 2022.
The Emerging Māori Leaders' and Māori First Time Principals' programmes are opportunities for kaiako and tumuaki Māori. Both programmes are founded on He Wakaputanga o te Rangatiratanga o Nu Tīreni and Te Tiriti o Waitangi – the two constitutional covenants of Aotearoa.
Through the programmes participants are supported to lead in ways that resist colonialism and restore Māori self-determination. This require leadership that is focused on:
centring mana whenua, hapū and iwi visions and aspirations,
realising the promises of He Wakaputanga o te Rangatiratanga o Nu Tīreni and Te Tiriti o Waitangi,
standing strong in their identity as Māori leaders.
This workshop is an opportunity to explore the critical pou (principles) and emerging insights of Year One.
Workshop 10: Cultural responsiveness in the Australian teaching workforce
Danny Pinchas – General Manager, Teaching and School Leadership/Australian Institute for Teaching and School Leadership
Carly Jia – Principal Policy Analyst, Australian Education Research Organisation/Co-Chair, AITSL Advisory Group for Aboriginal and Torres Strait Islander Education
There is an expectation that teachers, more broadly, need to be culturally responsive to understand and respond to cultural diversity in the classroom. Teachers and school leaders must recognise the role culture plays when identifying strategies to engage with Aboriginal and Torres Strait Islander colleagues, students, families and communities.
Indigenous cultural responsiveness refers to the ability to understand, communicate and effectively and sensitively interact with Aboriginal and Torres Strait Islander people. It provides the basis upon which Indigenous and non-Indigenous Australians may engage positively in a spirit of mutual respect and reconciliation.
In February 2019, the Australian Institute for Teaching and School Leadership (AITSL) was tasked by the Minister for Education to undertake a four-year project on Indigenous Cultural Competency in the Australian Teaching Workforce. The aim of the project was to provide the Australian teaching workforce with the necessary resources and tools to embed cultural competency to create encouraging and supportive environments for Aboriginal and Torres Strait Islander students and staff and increase cultural safety in Australian schools. This is critical to improving outcomes for Aboriginal and Torres Strait Islander students and retaining and building the Indigenous teaching workforce and is a clear expectation of the Australian Professional Teaching Standards across all seven standards, not just 1.4 and 2.4.
The session will discuss how the process was designed, the depth of consultation undertaken, and provide an overview of the resources and tools developed which are products of the research and extensive consultation with systems and sectors, community groups and professional associations to help inform discussions on a preferred future.
The session will also focus on work led by the Australian Education Research Organisation (AERO) on current practices and policies across education that are designed to improve outcomes for Aboriginal and Torres Strait Islander children and young people.